NO PRESSURE ROOF CLEANING
Its Spreading! Eastern Ky. is in a highly infected roof algae staining region. The cause of these stains is a result of the change in how shingles are made. They now have a limestone filler (for weight). We have the Affordable solution, ARMA, (Asphalt Shingle Manufacturer Association) recommends a cleaning process that can remove those black stains and restore your shingles original appearance. Roofs are being sold with a 25-30 year warranty but are being replaced in 12-15 years because of the way they look. This is why up to 50% of the roofs in the affected areas are replaced unnecessarily, when all they really needed was to be cleaned. A roof cleaning runs anywhere from 5% to 15% of the cost of replacement.
The Problem
The black discoloration on your roof isn't actually dirt at all. Your roof is discolored and streaked because algae is growing on it. Stains on roofs are forms of algae, mold, and mildew, which are blown onto the surface of the roof and become established over a short period of time due to warm humid conditions, moisture and decreased sunlight in the areas which they begin. This organism penetrates the shingle by forming roots that bury themselves into the limestone filler that serves as the base for the asphalt shingles. Over a period of time these roots will loosen and eventually separate the granules, which protect and are the main part of the shingle itself, from the limestone and asphalt base causing premature shingle failure.
The Solution
The only safe way to remove roof borne algae is through chemical only application, NO pressure system.
The Benefits of Roof Cleaning

Adds value to your home

Provides healthier living area

Prevents premature roof replacement

Aids in sell or marketing of real estate
Before
This is the cleaning solution in ACTION!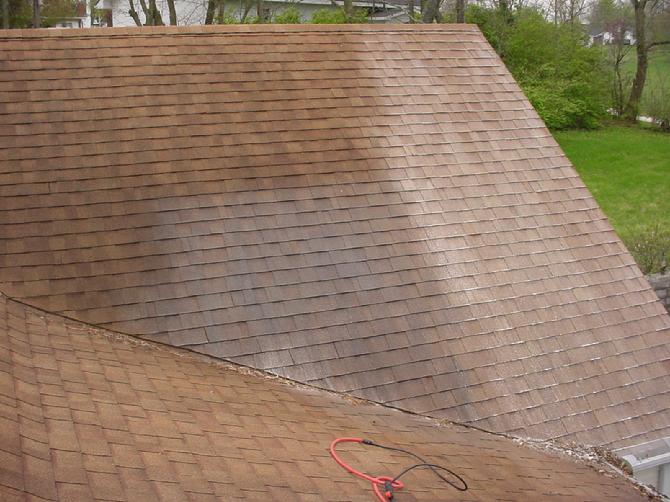 Ten minutes later streaks have disappeared without ANY pressure! Note: Solution beginning to work on smaller section to demonstrate the difference.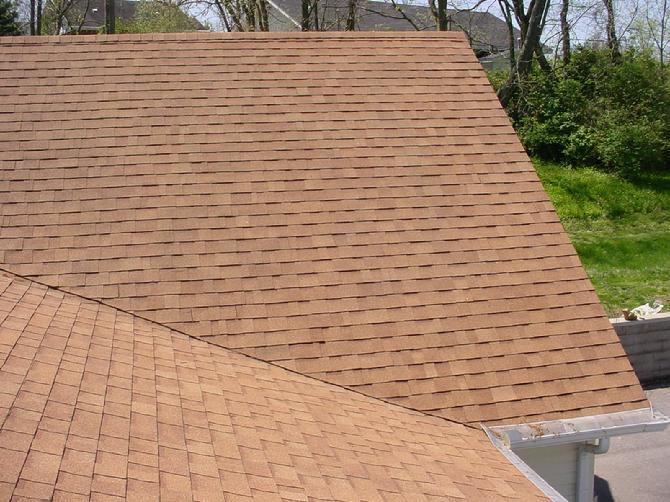 Our chemicals do all the work to remove the streaks and discoloration from your roof and require no pressure or heavy rinsing!